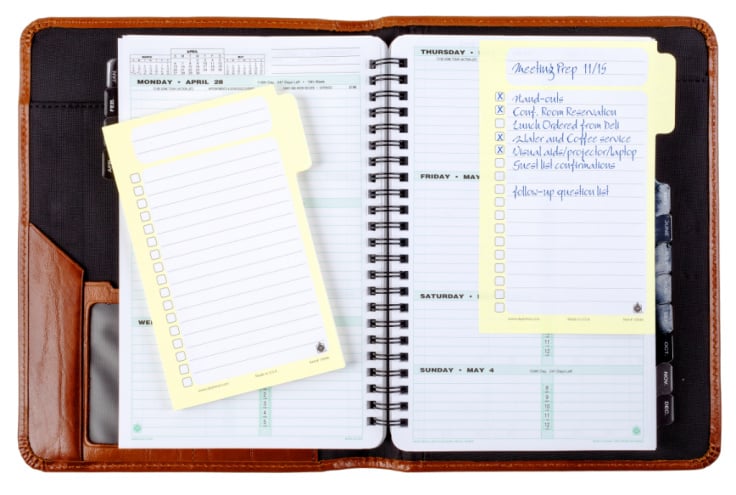 Keep thoughts and tasks from flying away
Provide yourself the ultimate work-from-home flexibility in planning and brainstorming with self stick notes from Day-Timer. Self stick notes are versatile organizational tools that are perfect for jotting down a reminder, a to-do list, or a phone number. Never let new ideas or information escape you by keeping a self stick notepad within arm's reach.
More room to plan
Do you still commute and travel as frequently as you used to? If you're mostly working from home these days, you might want to allow yourself a larger organizer with bigger pages and more planning room. Consider trading your smaller Day-Timer for a folio or notebook size organizer to really spread out in your home office.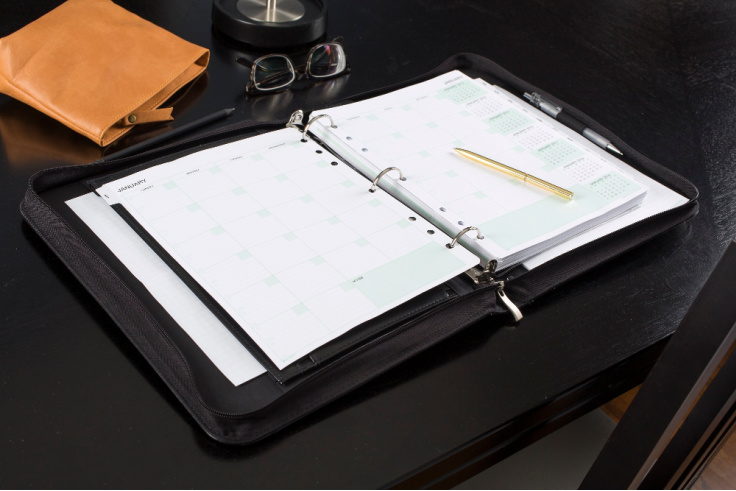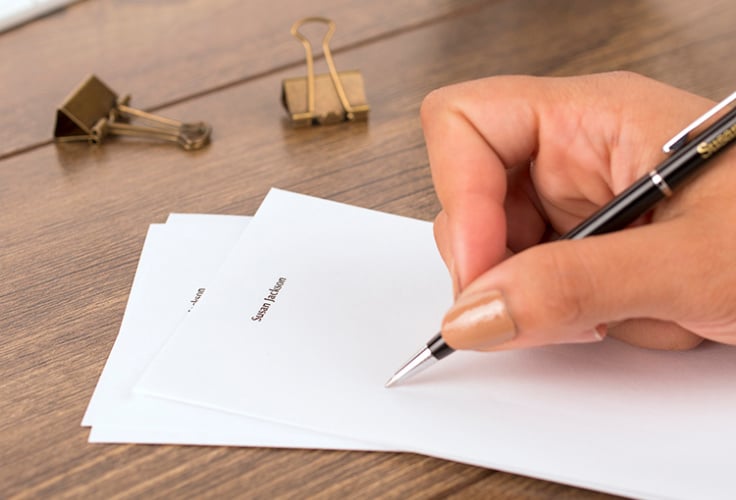 Capture everything that matters
Planning and notetaking may look a little different when you're working from home—but they matter just as much (maybe more!) Be prepared with Day-Timer notes pages to jot down important moments throughout your WFH day, whether it's virtual business meetings or follow-ups with the doctor.
Work-from-home time management tips
"Old-fashioned" meeting notes
If you're using your laptop for video conference meetings, it may be difficult to type out your notes simultaneously. During virtual meetings, try taking notes in your Day-Timer. You can capture important discussion points and details throughout the meeting, without having to click back and forth between windows on your PC.
Stay on task
Working from home can be a minefield of distractions, from barking dogs to leftovers calling from the fridge. Throughout your day, and particularly during calls and meetings, use your Day-Timer and take notes to make yourself pay attention to what matters (and remember those things later when brain fog sets in).
Build in breaks
Do you work nonstop when you're at the office? Of course not. You take breaks to grab a cup of coffee, chat with a coworker in the hallway, walk at lunchtime, or just breathe for a couple of minutes between meetings. Make sure you allow yourself these same types of breaks in your day at home, too. This will go a long way to maintaining your sanity!