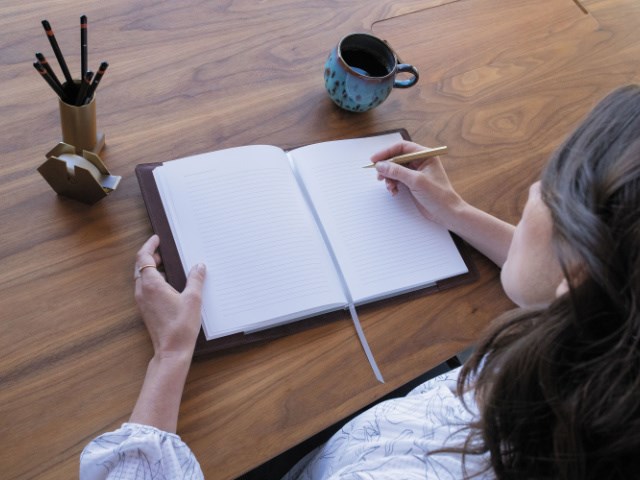 Do your New Year's resolutions tend to be the same year after year? Do thoughts of your resolutions digress from hope to panic to guilt? 
 You're not alone. 
 According to a study by the University of Scranton, 40% of Americans make resolutions at the beginning of the year. But only 8% of those who make resolutions say they achieve those yearly goals.  
However, we know that setting goals is an important part of improving your physical, mental, and fiscal well-being. So, we've created four tips for creating and accomplishing your resolutions throughout the year.  
Start small
Developing goals at the start of the year makes sense. With the beginning of a new year, goal setting is a logical way to set a roadmap for the next 365 days. When we set goals, we tend to think of the larger picture. However, setting smaller goals has been proven as a more reasonable way to find success.  
Your resolution might be to accumulate $5,000 in your savings account by the end of the year. But if you struggle saving back just $20 a week, your end goal won't be achievable. 
So, instead, start small. Think of little steps you can take along the way to your larger goal.  
Make your resolution reasonable
Great. You've decided to start small. That's great. But is your overall resolution reasonable?  
Holding yourself to a resolution that is impossible to achieve will only lead to disappointment and heartbreak. While we'd love to celebrate a drastic life change, developing a reasonable goal on a reasonable timeline all but ensures success. 
Write it down & track it 
By writing down your resolution, you're making it real and tangible—and there's a certain way to do it right.  Rather than saying, "This year, I'd like to", say, "This year, I will." This positive mindset makes your goal seem like an inevitability rather than a possibility.  
Track your feelings and observations about your journey. What makes sense for you and your lifestyle? What are you willing to change to accommodate your resolution? What keeps you excited about your resolution?  Use a journal to jot down completed tasks, notes, and feeling about your process. These will help you become completely transparent about your motivations and hurdles. 
You can also utilize your Day-Timer planner to track deadlines and mini-goals along the way. Monitoring your progress from New Year's Day to New Year's Eve can energize and motivate you – and also keep you on track. 
Keep positive – even if you slip up
We all make mistakes. And when we're striving to make changes to habits we've formed over the years, we have to expect some setbacks and detours. So, don't fret if you've had a cheat day or didn't meet a personal deadline. 
One bad day – or even two – doesn't mean that you're done with your resolution for good. Reflect on what happened to make you fall off, take note of it, and move on.  
But if you find yourself routinely failing to make progress – or if you find your enthusiasm waning – review your goal. It's OK to redefine success or go in a new direction if the end result will be the same.